Stylish Winter Outfits For Women
Read Time:
3 Minute, 12 Second
Winter is possibly everyone's favourite season when it comes to fashion. We all get to layer up and keep warm. A lot of us buy a lot more clothing during this season than any other season. We all love to splurge on quality statement items such as boots, coats, handbags and jewellery as they help to complete a look.
This winter I am challenging you to dress with a minimal budget in mind. Only buy items that can be worn from season to season. This season doesn't have to be about layering of clothes but looking stylish while doing it too.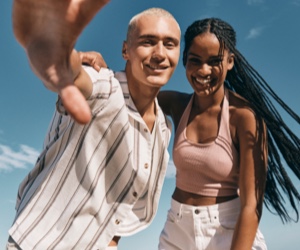 Every woman has an all black outfit that can be worn from season to season. You don't necessarily have to buy clothes, work with what you already have and add some basic statement items.
This Covid-19 pandemic has hit everyone really hard and got a lot of us on a journey of reflection. I kept myself busy with work related stuff, read the novels i never had time to however every now and then i would go through my closet and play dress up and look fabulous while on lockdown.
This winter I am using what i already have in my closet. It has been cold and raining for the past few days and this weekend i had to go buy some grocery essentials. I decided to wear this all black outfit because you can't go wrong with black. These ripped black skinny jeans are so comfortable and did i mention they also stretch, paired them with one of my favourite black round neck long sleeve top and black ankle boots. To add a bit of chic, i decided to wrap this beautiful silk scarf and a light cream jacket to complete my look.
This horseback riding outfit is by far one of my favourite winter looks. A body warmer and ridding boots are a winter essential. Everyone needs a good pair of ridding boots in their closet. I got mine a few years ago, I just loved how warm and comfortable they are and it really is an investment.
A body warmer is a very versatile item to have as it can be worn from season to season. This body warmer caught my eye, I couldn't resist adding this lime green pop of colour to my winter wear. Who says winter wear has to be dull anyway.
A blazer is a classic wardrobe staple that can be worn every season. I have been looking for the perfect checked blazer that is well structured and fitted well, who would have thought i would have to travel all the way to Siam Paragon Mall in Bangkok to find one.
I have been anxiously awaiting the opportunity to wear this blazer. Today was a perfect day to be out and smell the fresh air. The weather was a bit chilly in the morning but I could see the sun under the clouds. Driving down to Franchhoek, seeing the spectacular mountainous views and vineyards.
What i love about this classic item is that it never goes out of style, it can be worn with different outfits and it's a good investment to your wardrobe collection. I decided to keep this look casual by wearing the sneakers, however for a more classy look then a pair of pointy black heels would be a great alternative.